Welcome to Jim Thorpe Trolley Co.
Happy Spring! 70 minute town tours most weekdays at 2:30 and 4:30 and weekends 10:30, 12:00, 1:30, 3:00, 4:30. Tickets at the booth in front of the visitor's center- entertaining historical tour!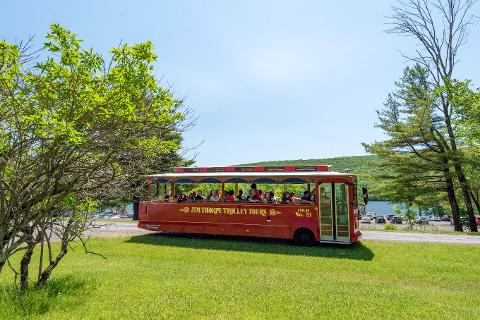 Wine and Shine Tasting Tour
Enjoy a scenic tour on an old -fashion style Trackless Trolley! Saturday and Sunday afternoons by reservation and subject to availability. Tastings included with your ticket price at each of our 3 stops! See below for specific details.
$75.00
Book Now